Are you considering selling a property but find the process confusing or daunting?
That's understandable, after all, it's commonly said that moving home is one of the biggest and most stressful life events!
But, if you take time to understand the process, it shouldn't be anywhere near as scary as it first appears.
In this complete guide we take you through each of the key steps so you can move with confidence.
By the end, you'll have a clear understanding of the process and pitfalls that you need to watch out for. So, let's get started…
Chapter 1 – Preparation
Before you start selling a property, you need to ensure you do your preparation. It's like cooking a meal, you need to prepare the ingredients before you throw them in the pan!
Getting your finances in order and preparing your property for sale is essential if you want to sell quickly.
So, let's dive straight into what you need to do before you even contact an estate agent!
Covered in this section:
When is the best time to sell a house?
Generally speaking, the best time to sell a house is in spring when potential buyers have their Christmas celebrations behind them and the longer, warmer days have started to arrive.
October can also be a good month as people have got their summer holidays out of the way. Plus, the kids are settled back at school, but Christmas hasn't yet begun to take over!
The worst months to sell a house tend to be July, August and December. That's because families are either on their summer holidays, or are focused on Christmas preparations.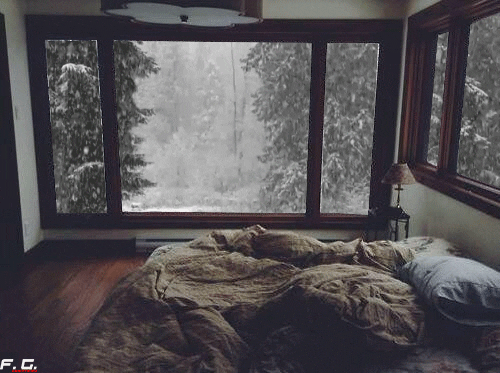 In fact, winter is generally a difficult time to sell because there are fewer buyers around.
Of course, sometimes you just need to move and can't wait for supply and demand to reach the optimum level. And that's OK.
But be prepared that the time of year may affect how quickly you sell and what your final price may be.
You can see our full post for more details: When is the best time to sell a house?
Can you afford to move house?
House moving costs can mount up quickly and you will need to pay:
Estate agent fees – these very so you will need to negotiate
EPC certificate (if applicable)
Conveyancing costs
Hiring a removal company
If you need to also buy a property to move to, there'll be further costs too, such as Stamp Duty. And that's on top of the actual cost of your new property!
In 2020, the average cost of moving home in the UK was £8,951.
Remember, you will need this as a cash amount and be prepared for unexpected and large bills.
To sell a house, the average cost is £3,845, and removal costs are on top.
How much does it cost to move house on average?
The average cost of moving house is around £8,000-£9,000. That's based on a fairly average 3 bed house and assumes you need to both sell and buy a property. Of course, the actual amount you will pay will depend on a number of factors.
These include where you are located, how far you're moving, whether you're going up or down the ladder, and so on.
Typically, you can expect your costs to include:
Stamp duty
Property surveyor bills
Conveyancing costs
Mortgage valuation fees
Removal fees
Estate agent fees
Just buying a property? The average bill for buying a property in the UK is nearly £4,000. That's based on an average property price of £234,000. Expect the cost to be higher if the property you are buying is more expensive.
How do you find the value of your home?
Whether you're looking to sell, want to remortgage, or are just curious, there are two main ways to find the value of your home – estate agents or valuation websites.
Estate agents:
They will inspect the property, taking into account its features and the market conditions in the area where you live to deliver an accurate valuation. This will be a free service and you are not committing to using them.
Valuation Websites:
They will analyse how much similar properties in your area have sold for to calculate what the current value is. This is probably the quickest way to find a free valuation of your property's value.
Find out more about how property values change in our article: What Affects The Price Of A House?
Do you need a mortgage?
Put simply, if the property you want to buy will cost you more than the money you have you'll need some form of loan. In the vast majority of cases that loan will need to be in the form of a mortgage.
Sometimes, you may be selling without needing a mortgage for your onward purchase. For example, if you're already mortgage free and are looking to move to a similar, or lower value property.
If you do need a mortgage, you'll need to apply for a mortgage in principle.
This is not the same as a mortgage offe. It's simply an indication of how much a lender may be willing to lend you based on the information you provide.
This amount may not be enough to purchase your next home. If so, you will need to either increase your funds (through savings, for example), or lower your budget.
Once you find a home to buy, you will need to apply for a mortgage. This will be a more in-depth process and include a credit check.
What happens if you have a mortgage but want to move?
If you have an existing mortgage but wish to move, you'll need to check whether there are any early repayment charges and whether your existing mortgage is portable. If it isn't, you may need to apply for a new mortgage.
Is your mortgage portable?
Some lenders offer a facility for a mortgage to be portable.
This means that your current mortgage can be moved to a new property with the same terms and rates.
You may find that the lender will insist that the porting of a mortgage takes place on the same day when your current mortgage is up for redemption.
Your lender may also offer terms for you to sell a property. You will have three to six months before buying a new one without paying redemption fees.
Does your mortgage come with early redemption penalties?
When you signed up for your current mortgage, it may have been for a stated term. Check the mortgage details to see whether there are penalties for repaying it early.
Do you need a larger mortgage?
If you are moving to a bigger house, then you may be needing a larger mortgage.
It may be possible to port your mortgage at the same rate for the total amount. However, very few lenders will allow this to happen.
Most lenders will insist that any additional funds will be at their current lending rates, and not necessarily at the rates you signed up to.
It's always worth speaking with a financial expert to ensure that you remain within the mortgage lending rules.
Should you fix up your house before selling?
The general consensus is that you should give your property a lick of paint to make it look brighter and more welcoming. But, for more serious problems, you may need to have a discussion with your estate agent.
Essentially, you should fix structural problems before selling a property. You have to be honest and tell potential buyers what is wrong with your home.
And don't forget, should they pay for a full structural survey, they will find out anyway.
That might be the point where they will pull out of a sale or demand a reduction in the price.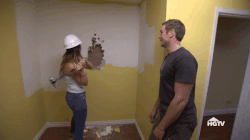 An experienced estate agent will be able to explain the pros and cons of whether you should fix problems in your property before putting it up for sale.
They may recommend that you sell the property at a discount to attract buyers. This will help them know how much they will need to budget for so they can carry out any repairs.
The bottom line is that it's worth spending the time and money getting your home ready for selling. That's because you will be able to demand a higher sales price and enjoy a quick sale.
A quick checklist of what you should fix or improve includes:
Carry out a deep clean
Declutter every room so the house looks bigger
Fix anything that is broken, particularly any DIY project
First impressions count so a lick of paint and a tidy garden will impress
Remove personality – remove family photos and souvenirs so a potential buyer can see themselves living in your property
Be neutral – there's no doubt that colour schemes can be a very personal issue but to attract a sale you need to be neutral and present what is effectively a blank canvas
Bad odours – take time to remove potential bad odours including damp and pets.
For more ideas on this, read: How To Present Your Property For Sale
What not to fix before selling a house
Typically, it's not worth installing new kitchens, bathrooms or double glazing before selling a house. That's because the cost of installing them is unlikely to outweigh the returns you'll see from an increase in the value of your home.
Many homeowners are taken in by TV programmes aimed at boosting the value of a property and these will highlight renovation and restoration projects.
However, you need to balance how much these projects will cost and whether the value of your home really will increase.
This then brings us to those issues and projects that really don't make financial sense for you to carry out before selling a property. They include:
Kitchens
Installing a kitchen can be a very expensive process but you may choose a design that puts off potential buyers
Bathrooms
The same issue applies to installing a new bathroom suite since a potential buyer may have a different opinion on the bathroom they want to see in your house and may even rip out your new suite
Double glazing
Installing double glazing can be very expensive, if you haven't already done it. It's worth considering carefully about whether this is an investment you want to make because is unlikely to have an impact on the sales price.
You should also consider whether you want to install a new conservatory or even decking in the garden.
Both of these are subjective and will not automatically turn a profit when you come to sell your property.
However, while these projects may not make you any money, they may help in attracting potential buyers and help make selling your house easier.
Chapter 2: Putting Your Property On The Market
Putting your home on the market for sale shouldn't be a complicated – or scary – process.
However, it can feel like a daunting prospect, especially if you're a first-time seller.
That's why choosing the right estate agent is so important. They're not just there to help you get your property on Rightmove. They're there to help guide you through the entire process, right up until completion.
Covered in this section:
Can you avoid estate agent fees?
While it's not common, there are now some estate agents that will sell your house for free. Therefore, it is definitely possible to avoid estate agent fees. Whether such agents are right for you will depend on your own circumstances.
However, it's not the only way to avoid estate fees since it's not required that you use an estate agent at all. Private house sales can and do happen, though without an estate agent, you'll struggle to get listed on portals such as Rightmove.
Another option is to sell your property to a family member or a friend.
It may not suit everyone, but since this is a private transaction, there's no need to involve estate agents.
You will still need a good solicitor and the buyer will need a separate solicitor.
Be aware of the legal and tax implications, particularly if you want to sell your property at below its market value.
You can find out more in our article: How To Sell Your Home For FREE
Are estate agents regulated?
All estate agents are effectively regulated by the Estate Agents Act 1979. However, there isn't currently a legal framework for an estate agent to set up business with any professional qualificiations. Therefore, estate agents are regulated (in a way) but not officially controlled.
The Estate Agents Act 1979 lays down the law on what agents can and cannot do and establishes their right to charge a commission.
The law also states that buyers and sellers need to understand their agent's contract terms before signing a contract.
The activities of estate agents are covered by the National Training Standards Estate Agency Team who will deal with any breaches of the law.
But things will change because there's a new public body being planned that will regulate the activity of estate agents with accountability, transparency and good governance.
This means that at some point in the near future, every estate agent in the UK will need to be licensed.
And it's this license that shows their qualifications and credentials and shows they are fit to practice.
Until then, you should opt to use an estate agent who has signed up to a professional organisation offering a code of practice which will bring reassurance that should things not go as planned, then there is a recourse to have a complaint investigated independently.
We cover the topic in more detail on our full post: Are Estate Agents Regulated?
How do you find the best estate agent?
There are several ways to find the best estate agent, including asking friends for recommendations, reading online reviews, and simply meeting the agents yourself and asking them the right questions.
You also need to consider whether you want a traditional High Street estate agent, or whether an online estate agent will better meet your needs.
The big difference between the two is how much you will pay for their service; the High Street estate agent will charge a small percentage of the selling price, while the online agent will charge a set fee.
Other methods for finding an estate agent include checking your area for any 'Sold' boards because you will see which agents are better at selling your type of property than others are.
You can find out more in our post: How To Choose An Estate Agent
Should you use an online estate agent?
Online estate agents are growing in popularity, and there's no reason as to why you should not use one. They typically offer lower fees and more flexibility in how your property is sold. However, you may need to pay extra for some services such as hosted viewings.
As proof of their growing popularity, one survey analysed transactions in 2019 and found that online agents secrured 10% of instructions on properties valued below £200,000.
Overall, the online agents market share is around 8%.
Our Top-Rated Online Estate Agents:
An online estate agent is a sound alternative to the traditional offering from High Street estate agencies with lower fees and longer opening hours.
You effectively get what you pay for with an online agent, and they will:
Offer anything from the basics through to a full service
Will get your property listed on portals such as Zoopla and Rightmove
Below, we look at hybrid estate agents and what their attractive qualities are.
The pros for using an online agent include:
Lower fees
Convenience
The flexibility of packages.
You may decide that an online agent isn't for you, because:
They may lack local knowledge and they may be based miles away
You have to host your own viewings or pay extra for the agent to do them
You may have to take your property's photographs – or pay the agent to do this
If you're paying upfront you may get a lower price but will have the risk of being out of pocket if your property doesn't sell. However, many online estate agents now offer 'no sale, no fee' packages. These are usually at a fixed cost (unlike most high street agents which charge a percentage of your final sale price).
You can see more on how online agents compare to high street ones, here.
What is a hybrid estate agent?
A hybrid estate agent is an estate agent who offers a full range of property sales and/or lettings services but does so via an online platform that avoids the need to visit an office or meet people in-person.
The term has become increasingly popular since the appearance of online estate agents several years ago but, despite our explanation above, there is no strict definition of what the term means. That's because:
Some online estate agents will use the terminology because they are offering a High Street service without having a physical office
High Street estate agents are also using the term because they have a High Street presence and website and can consider their offering to be online as well.
Put simply, if the estate agent does not have an online system, it cannot be described as a hybrid estate agent.
Equally, if the estate agent does not offer a full range of services (including viewings, sales progression, etc), it also cannot be described as a hybrid estate agent.
We explore the differences in more detail in our post: What Is A Hybrid Estate Agent?
What questions should you ask an estate agent?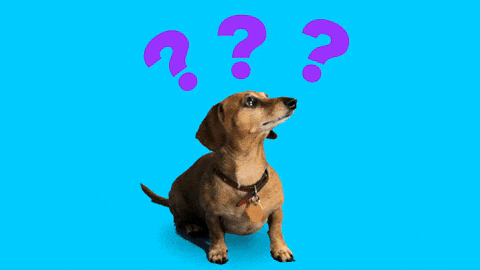 Do you need to know some questions to ask your estate agent? Then try these:
What are your fees?
Estate agents usually levy a percentage of the property's sales price as a fee and this may be quoted with or without VAT.
It's worth negotiating a lower fee and remember that an online estate agent will have an upfront fee.
Are there any other costs?
Other costs may include paying for the Energy Performance Certificate (EPC) before putting your property on the market.
Also, some estate agents charge for their 'For Sale' board, as well as taking a video or taking professional photos.
What type of selling contract do you offer?
There are different types of selling contracts used by estate agents, including sole agency, joint agency, multi-agency and sole selling rights. Effectively, these determine who can sell a property over a restricted time and who gets the commission with a multi-agency deal.
How many properties have you sold in my area?
You should use an estate agent who has the knowledge and experience of selling properties just like yours in that area.
How much is my home worth?
An estate agent should offer a free valuation service, but it is important that you don't simply opt for the agent offering to sell your home for the most money – and check what other properties have been selling for.
Who will carry out viewings?
While many online estate agents will charge a fee to conduct viewings, a traditional High Street estate agent will organise these viewings.
You can get more question ideas in our article: The Best 15 Questions To Ask Your Estate Agent When Selling A Property
Why do estate agent valuations vary so much?
Most estate agent valuations fall in the same kind of range. However, when there's a big difference it could be because your property is difficult to value (common if the property is unique or needs significant renovations).
It could also simply be that one estate agent is deliberately overvaluing to try and win your instruction.
This is why getting multiple valuations from different estate agents is so important.
A good agent will be aware as to whether the market for properties like yours is rising or falling, and whether there will be buyers at the price they recommend.
Therefore, it's crucial that you use a reputable estate agent who will research thoroughly what your property is worth and what a potential buyer will pay for it.
Find our more in our post: Why Do Estate Agent Valuations Vary So Much?
Should you use a quick house sale company?
Quick house sale companies are OK to use in certain circumstances, such as when you need to sell quickly and don't mind accepting an offer below market value. However, if you're not in a rush to sell, a more traditional estate agent may be a better option.
Other benefits of using a quick sale company include the fact they'll offer to buy your house within several days, or a few weeks and pay the relevant fees, including the searches and solicitors.
So, if you are looking for a quick sale of a property you have inherited, or if you want to access cash to clear debts or other financial issues, then quick house sale companies are worth considering.
Our Top-Rated Quick House Sale Companies:
However, the government has highlighted the use of these firms on its Money Advice Service website, highlighting that their fee structures may not be very clear, some may make a false property valuation and some may also reduce their offer at the last moment.
You can read more about this here: Quick House Sale Companies: The Truth Exposed
What is an EPC?
An EPC is a rating scheme that details the energy efficiency of your home.
When you sell a property in the UK, you will need an Energy Performance Certificate (EPC for short). This certificate will indicate a rating of between A to G to highlight how energy efficient your property is.
The price of an EPC does vary but expect to pay around £60 to £80.
Get more details on EPCs in our article, here: What Is An Energy Performance Certificate
Do you need an EPC to sell your home?
By law, you cannot put your property up for sale without an EPC, or Energy Performance Certificate.
It's the responsibility of the home seller to have a valid EPC in place before it is marketed for sale. Though if your property was sold in the last 10 years, the previous EPC is probably still valid as they last for 10 years and apply to the property, not the owner.
Get more details, here: Do You Need An EPC To Sell Your Home?
What do you have to disclose when selling a house?
It's important to be honest when selling a property as transactions are covered by the Consumer Protection Against Unfair Trading Regulations. That means, if you deliberately withold information about your property, you may be liable to legal action after the sale is complete.
Among the information you will need to share will be details about any boundaries or changes you have made to the property.
You also need to highlight warranties and guarantees that affect the property and any complaints or disputes involving the property and also any issues involving neighbours.
You can get more detailed advice on this issue in our post: What Do You Have To Disclose When Selling A House In The UK?
Chapter 3 – Viewings & Offers
Once your property is on the market you should expect to start recieving requests from potential buyers who want to take a closer look.
Unfortunately, this means you'll need to try and keep your home clean and tidy so it's ready for people to view at short notice. However, this is necessary evil as very few people will buy a property without first viewing it!
Of course, once you've found someone who is interested, they'll make you an offer. If you're using an estate agent you'll be able to lean on them for advice and to help you negotiate the best deal.
Covered in this section:
What does it mean to 'stage' a house?
Staging a house means to present it ready for photographs or viewings in order to maximise the chance that a potential buyer will fall in love with it. That means decluttering rooms, removing personal possessions, and ensuring everything is clean and tidy.
In some cases, staging will also include decorating and arranging furniture to help showcase the property – and this may also mean landscaping the garden to give potential buyers an idea of what the property could look like.
How do you stage a home?
You can start staging a home simply by having a good clean and tidy. However, you may also wish to go further and get certain home improvements done such as redecorating any bright walls to more neutral colours.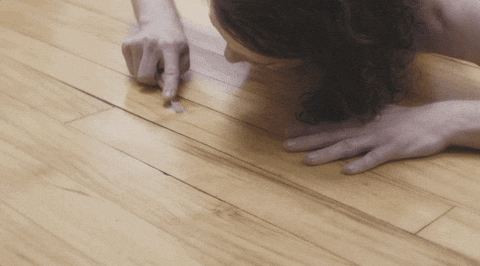 However, you need to ensure that any time and money you spend in staging your property will be worth it in terms of speeding up your sale or adding value to your property.
That means most properties will be best staged simply through cosmetic changes, avoiding bigger projects such as loft conversions or extensions.
Get more advice on this in our post: Staging Tips For Selling Your Home
Do staged homes sell faster?
Staged homes have been found to sell up to three times quicker than properties that have not been staged. This highlights that yes, staged homes do indeed sell more quickly than non-staged ones.
That's according to a report from the Home Staging Association UK & Ireland which also found that 75% of respondents thought that they'd received a higher offer after staging. In addition, 71% of people thought they got more viewings after staging a property.
That suggests that there are numerous benefits to spending some time and money on staging a property before it's listed for sale.
We have a number of tips for staging your property in our post: 101 Ways To Sell Your Property Faster
How to do your own house viewings
Lots of potential sellers may fear conducting their own house viewings – and that's why many people look to use a traditional High Street estate agent for this purpose.
Most online agents offer lower fees but may charge extra for showing potential buyers around your property.
If you want to save money with an online agent, you could conduct the viewings yourself and simply show someone around the property, highlighting the good points and being friendly.
Start with the best room first, do not over exaggerate and give the potential buyer space to enjoy the property and let them have another look around on their own. You can answer questions at the end.
Get the full lowdown on how to best conduct your own viewings in our blog post, here: How To Do Your Own Viewings
How do you negotiate a house offer when selling?
In most cases, your chosen estate agent will be able to help negotiate any offers you receive on your property. This goes for all but the most basic online estate agents, as well as high street agents.
Remember, your estate agent will have valued your home so they can help explain how much you should be willing to negotiate on a lower, or even a higher price.
However, you'll still need to have a basic understanding of negotiation techniques so you can help your estate agent negotiate effectively.
If you'd like to understand some of these techniques, check out our article: How To Negotiate A Higher House Price When Selling
What is a memorandum of sale?
A memorandum of sale is the written confirmation which will detail the essential elements of a property transaction.
It's usually drawn up by the estate agent after a sale has been agreed. This document is then sent to the buyer's, and seller's solicitors for the buying process to proceed.
Read more, here: What Is A Memorandum Of Sale?
Can I keep my house on the market after accepting an offer?
You can keep your house on the market after accepting an offer to buy but the buyer may insist that you take your house off the market. This will mean that no other buyers will come forward to make an offer and by taking your house off the market, shows you are willing to accept the buyer's offer.
Can you back out of an accepted offer on a house?
The short answer about whether you can back out of an accepted offer on a house, is 'Yes' – but only until legally binding contracts are exchanged.
Essentially, the buyer or seller can back out at any point of the sale until these contracts are exchanged. After that point, it could be a costly exercise.
Chapter 4 – The Conveyancing Process
There is a lot of legal paperwork to be done once an offer on your home has been made and accepted. This is called the conveyancing process.
During this time your buyers solicitor will conduct searches to help inform the buyer about all potential issues and the legal situation of the property. Your buyer will also be arranging their mortgage (if required) and may wish to conduct a survey on the property.
The process can last anywhere from a few weeks to several months so it's important to be prepared so you do not cause any delays.
Covered in this section:
What is the conveyancing process when selling a house?
The conveyancing process when selling a house is the legal transfer of the home's ownership from seller to buyer. This begins when the seller accepts an offer on their property from the buyer, and ends once all parties are happy to proceed, contracts have been exchanged, and the transfer of ownership is legally complete.
During the conveyancing process, searches are carried out. These can include, checking that there is no major planning application process underway that may impact on the buyer's enjoyment of their new home.
The conveyancing process will be completed when the buyer receives the property's keys.
You can get a deeper understanding of what's involved in our post: What Is The Conveyancing Process When Selling A House?
Should you use your estate agent's solicitor?
While there's nothing to stop you using your estate agent's solicitor, it is worth considering having independent legal representation.
The estate agent may be recommending a solicitor because they will earn a commission from this – which may not be in your best interests.
You will need a solicitor experienced in completing the selling transaction – and charge a fair price for doing so.
Find out more, here.
How to choose a conveyancing solicitor
Choosing a conveyancing solicitor is an important part of the property buying and selling process because the legal paperwork must be correct.
You could ask friends and family for recommendations or check whether a conveyancer or solicitor is on your mortgage lender's panel.
Also, it's important to check their credentials, whether they have any local knowledge and, more importantly, how much they will cost.
You can get more tips in our full article: How To Choose A Conveyancing Solicitor
How long does conveyancing take on average?
On average, conveyancing may take as many as 12 weeks (or more!), but some transactions may take just four weeks. That's because buying a home is such a large purchase, it's important that all solicitors involved are happy that every legal point has been satisfactorily covered.
Obviously, some conveyancing transactions will take longer than 12 weeks and this is something that the home seller or buyer needs to be on top of.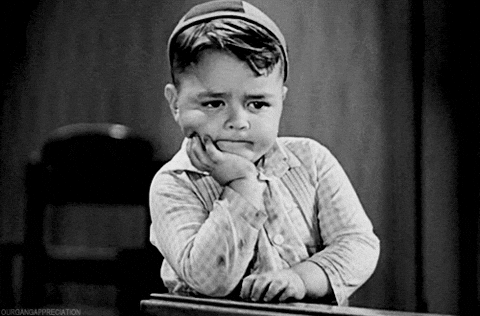 You should ask for regular updates, and call your conveyancer if things go quiet.
Find out more reasons why it takes so long and what you can do to speed it up here: Why Do Solicitors Take So Long To Exchange Contracts?
What are the solicitor fees for selling a house?
While the solicitor fees for selling a house vary depending on how much work is involved, you can typically expect to pay around £800-£1,800 for a averagely sized property.
This can rise if the property is particularly unusual or has certain features that require further legal work such as the inclusion of solar panels.
It's worth checking whether a solicitor will work on a fixed rate, regardless of how complicated the selling transaction may be. This will help protect you if anything unexpected arises.
Find our more about typical solicitor costs in our post: What Are The Solicitor's Fees For Selling A House?
What happens when a house chain breaks?
When a house chain breaks, it means that someone in the chain is unable or unwilling to proceed. This often results in the whole chain collapsing and each party involved will need to start the process again. However, in some cases, it may be possible to avoid a complete collapse, even if someone pulls out.
For instance, if someone in the chain below the point at which it breaks agrees to move into rented accommodation instead of making an onward purchase, the chain below may still be able to proceed.
Chains collapsing can be a frustrating and upsetting process. It can also be expensive as you may still have to pay for any conveyancing work and surveys that have already been done.
For this reason, it's always worth exploring if there are ways to prevent the collapse of the chain or proceed without the party who has pulled out.
Chapter 5 – Moving Day
It's here! After all the effort of selling a home and finding a buyer, you will have to move out.
It's usually a huge relief to get to this stage even though the moving day itself can be stressful too!
On the day, you'll usually start the process of loading up the removal van first. However, you shouldn't hand over the keys until your solicitor has confirmed that the legal paperwork has been completed and you no longer own the property.
At this point, you'll have a certain amount of time to leave the property without incurring any 'late' fees. You'll arrange the return of the keys to the estate agent and move your belongings to your new home.
Covered in this section:
How to choose a removal company
The best way to choose a removal company is to obtain at least three quotes from removal firms. Try and only use firms that visit your property to see what needs to be removed rather than giving an estimate over the phone.
You can also ask family and friends for recommendations, or even consider moving the contents of your home to the new property yourself.
You can also make use of our own removal firm comparison tool to find the best, most cost-effective firms in your area.
Get more tips in our post: How To Choose A Removal Company
What happens on the day you move house?
On the day you move house, this is known as completion day, the property buyer will pick up the keys for their new home from their solicitor.
It's also the day when the legal ownership of the property will transfer to the buyer from the seller.
This is also the day that the home seller must move out of the property.
What to do with pets on moving day?
On moving day, there's a lot to do and consider and for those with pets, you may want to make life easier for yourself.
Perhaps the best way is to keep your pets in a quiet room with the door closed to reduce the amount of disturbance and noise.
Remember to place their bedding, food, toys and water in the room for them to remain calm.
This means that the last things to be packed on the day, are your pets and their belongings.
You can get more advice on this, here.
The Complete Guide To Selling A Property – Summary
If you have never sold a property before, then it can be a daunting undertaking and this guide to selling your home offers sound advice.
Once you know how to prepare and what to expect, it's not really a difficult undertaking to sell your property.
For those who are using an estate agent, then you can tap their knowledge and expertise on a regular basis because you are paying for a service.
And remember, knowing when to sell a property in the UK and how to make it look good will make finding a buyer easier and the process will be quick. Good luck!