Looking to try your hand at property investment but have a few burning questions?
Property investment has been an increasingly popular undertaking in the UK as investors look for better returns than they get from a bank on their savings.
Add in stock market volatility and the yields that a buy to let property can deliver or, if you do it right, buying and then flipping a property for profit, make this a worthwhile undertaking.
In this guide we'll take you through the key things you need to know.
So, get ready as we are about to take you through the entire process, step-by-step, answering the most common questions along the way…
Chapter 1 – Preparation
Preparation is key when it comes to property investment because you need to be reassured that you are making a sound move, and that the investment will return a profit.
Covered in this section:
Is property investment a good investment?
With low interest rates, increasing rents and stock market volatility means property investment remains a popular investment vehicle. Particularly for those who are looking for capital growth and income.
There's no doubt that property investment is still worthwhile because you will make money – either in the short or over the long term. That's because:
Your capital value will rise more quickly than the interest on cash;
People will always need somewhere to live if they cannot afford their own home;
The lending criteria for buy to let loans makes this an attractive proposition;
Spending on improvements and repairs will boost the property's value.
What is property crowdfunding?
Alongside the traditional routes of using cash to invest in property, or using a buy to let mortgage, you can consider property crowdfunding which brings together a group of people wanting to invest in property.
Property crowdfunding is a type of investment that enables a group of investors, known as 'the crowd' to join up to either buy a property together or loan money to developers to develop a property. They then share the profits that come with the renting or selling of the property.
How to start flipping houses
Flipping houses will see an investor buying property and then renovating it to sell quickly. There's a lot to consider when you want to start flipping houses including:
You need to understand where the best areas are to invest;
Be confident that you will sell the property quickly once complete;
Understand the finance options to buy the property;
Learn how to cost a renovation project;
Learn how to run the renovation project effectively;
Learn how to negotiate with property sellers and buyers.
It's also important that you stick to your budget when house flipping to ensure that you turn a profit.
How does property development finance work?
Property development finance is a crucial space for investment with crowdfunding or a finance company loaning up to 80% of the total cost. This then means that you as an investor are not taking on the entire risk of an investment, but you will have to share the profits or repay the loan quickly.
Other short-term development finance includes a bridge loan which could be considered for a refurbishment project and are available for up to 12 months, and sometimes 24 months.
Alternatively, you could invest cash from your savings or access money from a lender.
How to get a BTL mortgage as a limited company
The process for a limited company to access a buy to let mortgage is more complicated than it is for an individual. That's because there's more stress-testing involved, and the lender needs to be reassured that the limited company has either the assets or potential future earning power to repay the mortgage.
Also, the list of potential lenders is much shorter than for traditional borrowers.
However, with growing numbers of professional landlords incorporating their portfolio, there are increasing numbers of lenders willing to consider a BTL mortgage for a limited company.
Best books on property investment
Since preparation is key for sound property investment in the UK, for novices reading extensively on the potential of investment and where it should be made will be a sound move.
There are lots of experienced property investors who have committed their experience to paper and these then make for interesting reading. These experts also highlight some of the potential pitfalls that you should avoid.
There are some good property investment books available including:
The Complete Guide to Property Investment by Rob Dix;
Property Magic by Simon Zutshi;
How to Be a Landlord by Rob Dix.
Chapter 2 – Finding The Right Property
Property investment success means finding the right property at the right price and in the right location. This is where a strategy will pay dividends over the long term.
Covered in this section:
What are the best property investment strategies?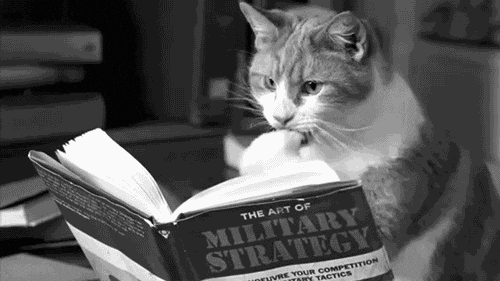 Before investing in property, you need an investment strategy that will deliver your investment goals. You'll need to understand:
How much you can afford to invest;
Will you invest nearby and manage the property?
Will you invest further away and have an agent manage the property?
Are you investing for growth?
Will you invest in a family home or an HMO?
How do you reduce risks when investing in property?
Understanding the potential risks for property investment will help reduce the potential for failure. You could be facing:
A drop in house prices;
Rising interest rates;
Tenants not paying rent;
Expensive maintenance costs.
This is where the research and understanding of investing in property will pay off and reduce the risks of investing in a home to rent or sell on quickly.
How do you decide where to buy an investment property?
Understanding where you should buy an investment property is the most important aspect of investment. You should:
Invest in a property where other people want to live;
Understand what type of tenant you want – students, families, single people or professional people?
Opt for a property that has low maintenance;
Deliver what tenants want such as broadband.
It may also be worthwhile having a letting agent run the property on your behalf because another important aspect is choosing the right tenant to live in it.
You need to be reassured that they will not damage the property and will pay rent on time.
And, if you don't have the time to respond to emergencies from your tenant, then this is where an agent is worth the investment.
Should you buy to let or buy to sell?
Only you can decide as an investor whether you should be looking to buy to let or buy to sell.
If you are considering buy to let:
You will be holding an appreciating asset with rising house prices;
You'll have cash flow with tenants paying rent;
You could have a managing agent and not get involved in tenant issues;
BTL is relatively low risk.
Be aware too that buy to let tends to be a long-term investment opportunity, but your money will be tied up in the property and you will need to budget for long-term maintenance issues.
Alternatively, for those interested in buying to sell:
You could make a lot of money quickly;
You don't have to deal with tenants or managing agents;
You are running a high risk if a refurbishment project costs more than you budgeted for;
You may struggle to find a buyer.
For those who are confident that they can find a cheap house, refurbish it quickly and cheaply AND find a buyer quickly, then buying to sell is for you.
How to calculate buy to let yield
There's a very simple formula to calculate the rental yield on an investment property and this is it:
Determine what your annual rental income is;
Divide this figure by the property's value;
Multiply the result by 100 to deliver the percentage figure.
For example, if you invest in a buy to let property worth £200,000 and a tenant is paying £12,000 a year, then the rental yield is 6%.
That's a good return compared to banks are paying for savings, but the yield calculation gets complicated when you borrow money to invest, or struggle to find tenants and no-one is paying rent.
Which is a better investment residential or commercial property?
The rental yield from a commercial property tends to make these investments more popular than residential investments. Investors can see yields of between 6% and 12%, depending on demand in the area.
Generally, a buy to let investor offering a family home can expect between 4% and 7%.
For the risk and the peace of mind of having tenants sign up for longer – usually – then commercial property investment may appeal.
What is an HMO property?
An HMO property is a 'house in multiple occupation'. This is a legal definition and it's a home that is being rented by at least three people who share common areas but are not from one household. The shared facilities will include the kitchen and the bathroom.
If in doubt, contact your local authority and they will confirm whether your investment needs an HMO licence.
Chapter 3 – Making A Purchase
There are various routes to buy an investment property – and one of the tried and tested ways to buy a property at a discount is to use an auction. You still need to ensure that the property is 'fit for purpose' so a full survey is recommended and understanding the bills you will need to pay, such as Stamp Duty Land Tax.
Covered in this section:
Is it worth buying a house at auction?
If you have the cash – or quick access to money – then buying a house at auction could be an effective investment.
Auctions are an efficient way for investors to buy property at a low price and avoid the sales process.
However, you still need to know where to buy property because you can find tenants to live there and have money for the refurbishment but a property bought at auction should be cheaper.
How to negotiate with an estate agent as a property investor
Learning how to negotiate as a property investor with an estate agent is a crucial skill. You will need to:
Find out quickly the lowest price the estate agent will accept;
Your first offer should be lower but not a round number;
Understand when to bail out of negotiations.
Essentially, the first offer is a way to negotiate just how much is wanted by the seller, while the second offer should be nearer to that price point.
You can also give a specific number, for example, £255,750, rather than a full figure of £255,000.
You need to remember that the estate agent is working for the seller and they are looking to get the best price possible.
If you have the cash, then tell the estate agent this because there's no need to apply for a mortgage and the sales process becomes quicker.
Is a survey worth it for landlords?
A survey will be a worthwhile investment for a landlord because you'll find out what is wrong with the property. You will need to invest in a full structural survey from a qualified surveyor who will give a detailed report.
While it may be tempting to save money and avoid a survey, your investment needs to be a success and the survey by a qualified surveyor will underline whether your investment property will be the success you are hoping for.
What stamp duty do developers pay?
There's a 3% stamp duty surcharge for anyone buying a second home – regardless of whether they are a developer or not. For those investors using a limited company, then a business will need to pay the surcharge if it owns another property.
There's no avoiding the stamp duty developers must pay when buying property – if they already own a home.
It's also worth checking out this Property Road article on Buying a Property for more tips and advice.
Chapter 4 – Preparing For Let Or Resale
It's one thing buying a property as an investment – it's something else having a property that is ready for letting or to flip for a quick sale. Understanding what is necessary to make your investment a success -and what will be a waste of money – is crucial.
Covered in this section:
How can I add value to my investment property?
There are ways a property investor can add value to their property, but you need to budget carefully and ensure that any money you spend will deliver the expected returns.
As with a residential property, you should take care of structural issues as soon as possible because these can be very expensive to repair.
Other potential investments include:
Installing a new heating system;
Creating an open plan layout for the living space;
Consider a loft conversion and create another bedroom;
Consider converting a room into a home office.
Other considerations include tidying up the exterior and garden to look smart when preparing for tenants or buyers.
In what order should you renovate a property?
Depending on the type of property renovation, the order in which work is usually carried out will be:
Make a list of the required work;
Strip and remove material;
Start with structural work to the walls, ceilings and floors;
Do the first fix such as the wiring, heating and plumbing;
Carry out any flooring repair work;
Do the 'second fix' work, such as the wiring, heating and plumbing;
Fit-out the kitchen and/or bathroom;
Decorate.
For successful property renovation, you need to understand the goals you want to achieve and apply for any relevant planning permissions beforehand.
You also need to set a budget (and keep to it!), recruit experts and invest in quality materials. This is no time to cut corners because you want the renovations to be successful and deliver a return.
How to choose a letting agent
There are lots of benefits to using a letting agent and choosing the right one is crucial.
There's no doubt that being a landlord can be a tough undertaking for those without any experience but hiring an experienced agent will prove useful. You should:
Choose a professional letting agent;
Check they have a professional membership;
The agent should have experience of letting properties similar to yours;
Check out the feedback from clients;
Ask how much they charge.
You also need to consider whether you want a letting agent with a High Street office or an online agent.
If you like having face-to-face conversations, then a traditional letting agent will probably meet most of your needs – but be dearer than an online-only rival.
Our Top-Rated Online Letting Agents:
How do I get a reference for a tenant?
The best way to get a reference for a tenant is to write to their current/previous landlord and another referee.
You need to know how long they have known the tenant and ask them to describe their character. Plus, it's worth asking whether the tenant smokes or has pets and what the condition of their previous rented home was like.
You can also contact the previous landlord and if you have a letting agent, they will do this on your behalf. There are also online tenant referencing agents available.
It is always important to check a tenant's references to ensure you have a reliable and trustworthy tenant who will care for your property and pay rent.
Chapter 5 – Legal Obligations
Having found an investment property and tenants, what comes next? As a landlord, you have various legal responsibilities. Be aware that there are some stiff penalties to pay for breaking some of these laws – these range from fines to imprisonment.
Covered in this section:
What are the legal requirements for letting a property?
There is a range of legal obligations for landlords to comply with including placing the tenant's deposit with a Government-approved scheme. Landlords will also need to:
In England, check the tenant has a 'Right to Rent';
Carry out gas safety checks every year;
Carry out electrical safety checks every five years;
Install smoke detectors;
Install carbon monoxide alarms in rooms with a solid fuel-burning appliance.
For any potential landlord, it is important that you research carefully your obligations and it may be worthwhile joining a professional landlords' organisation, such as the National Residential Landlords' Association to keep you informed of any legal changes.
Also, an experienced and professional letting agent will also keep your investment legally safe.
The legal requirements for letting property may also differ in Wales, Scotland and Northern Ireland so check first if you are investing in those countries.
Which is the best accounting software for landlords?
There's a wide range of accounting software for landlords in the UK available, and the best one depends on a landlord's needs.
You should check how much the software costs and whether it will meet your everyday needs.
Some landlords do their books using Excel for free, and there are some other free software offerings available too.
You can see which accounting software we recommend as best for landlords, in our article here.
How do you do bookkeeping for rental property?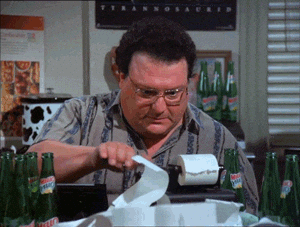 Bookkeeping is an important part of any business, particularly for landlords.
While landlord accountancy software is relatively easy-to-use, you will need to:
Create accounts for each property
Track your expenses and rental income
Consider hiring an accountant or a bookkeeper to do this for you
Keep things simple!
You can also consider using MS Excel, or even a paper-based record-keeping system. If so, you need to keep on top of your landlord bookkeeping system and file your tax return when necessary.
What expenses can be claimed for rental property?
All landlords in the UK will incur expenses when they have an investment property, and you need to keep a record of these. The allowable property expenses (currently) include:
Your letting agent fees;
Your accountancy fees;
Any electricity, gas or water bills you had to pay;
Any refurbishment costs;
Property repairs;
Mortgage interest (but not mortgage repayments);
The cost of replacing white goods and furniture and crockery.
The rules on what landlords can claim have changed in recent years but an experienced accountant will know what the relevant rules will be.
For example, improvements such as fitting a new kitchen cannot be claimed as an expense but can be claimed against the capital gains tax bill should the property be sold.
And, if you live on in the property, then any rental property expenses will need to be apportioned accordingly.
Are landlords responsible for boilers?
As the owner of the property, the landlord is responsible for the boiler and gas safety.
Any tenant request for a boiler to be fixed should be dealt with promptly and landlords are also responsible for the wiring and ventilation of the gas appliances and most sanitary fittings.
The annual Gas Safety Check must be carried out by a Gas Safe engineer, and a copy of the certificate must be handed to the tenant.
How much is capital gains tax on property?
Tax rates vary from year to year, and this extends to Capital Gains Tax (CGT) on property too. Your accountant will know what the latest rules are, but it is easy to find out from the Government website what the applicable CGT rates are.
However, CGT is only levied on the profits made when a property is sold.
Currently, for basic rate taxpayers, the CGT rate for residential property is 18%. For higher rate taxpayers, this rises to 28%.
When do you need an HMO licence?
There's no avoiding the need for an HMO licence – a house in multiple occupation – and not having a licence means you will be breaking the law.
Basically, you will require an HMO licence if your property is occupied by at least five people who form two or more households – regardless of how many floors the property has.
You do not need an HMO licence if it is a purpose-built flat that is contained within the property of at least three self-contained flats.
Is landlord insurance worthwhile?
It's always worthwhile preparing for the unexpected which makes landlord insurance a good idea. There's more to landlord insurance than regular home insurance because it also covers the potential risks that the landlord has with a rental business.
However, there's no legal obligation currently for a landlord to have insurance, though you may find that if you have a buy to let mortgage, the lender will insist you have insurance as a condition of their loan.
Also, there are some legal obligations that a landlord has, such as a tenant being hurt in the property means the landlord may be facing a legal claim should they sue. Standard home insurance will not provide this cover.
Landlord insurance will also help should the tenants need to move if the property is damaged due to flood or fire.
There are lots of very good landlord insurance providers and it's worth shopping around to get the best deal for meeting your current and future needs.
The Complete Guide To Investing In Property – Summary
It is true that investing in property is not the easiest way to invest, but it definitely is not also the hardest.
As you could see, there are a few steps that you need to approach carefully, but if you follow this guide, we believe your problems will be minimal and you will have more headspace to dedicate to the hardest tasks.
Congratulations for making it this far and we wish you the best of lucks in the pursuit of your next property.