Looking to buy a property?
It can be a daunting, long-winded process and so many are put off from even starting. However, you don't have to be one of those people!
We created "The Complete Guide To Buying A Property" for people like you. People who want to move but have questions that need answering.
From start to finish, this comprehensive guide will cover the entire process so you can approach buying a house with complete confidence and a lot of excitement.
Chapter 1 – Preparation
The secret to successfully buying a property in the UK is preparation. Understanding the home buying process, along with the costs, will be crucial.
Covered in this section:
When is the best time to buy a house?
The best time to secure a property bargain in the UK is when the market is less busy. This means you could secure a discount when buying in November and December, for example, and also in January. That's when buyers are scarce but there are still homes for sale.
Otherwise, if you want the widest possible selection of potential homes, then start checking the market between April and June.
What is your budget?
Knowing how much you have to spend on a property is crucial and you can find out the price range of affordable properties by applying for a mortgage in principle.
This is not a guarantee that a lender will give you a mortgage but simply offers you an idea of how much you could borrow.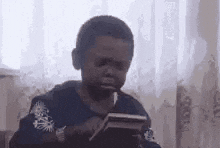 Remember, having the figure means you can look at properties and put in a bid but then you need to apply using the full application process to complete the transaction.
How much does it cost to move house on average?
It will cost you £8,885 to move house in the UK, on average, according to Barclays Bank. Obviously, this amount will vary depending on the size of the property and where you live.
That figure includes all of the relevant moving fees for an average priced property. This will include:
Stamp duty costs
Property surveyor
Conveyancing fees
Valuation fee.
On top of that, you may be paying a removals firm to move your goods to the new property.
If you have applied for a mortgage, then you'll need the deposit upfront along with the mortgage broker fees and costs.
Do you need a mortgage?
If you don't have the cash to buy a house, you will need a mortgage. Or you will need to access other types of finance, such as getting a loan from the 'Bank of Mum and Dad'.
Also, being a cash buyer means you can negotiate on the price as you will not have to apply for a mortgage and can move quickly.
For everyone else, you will need to apply for a mortgage in order to complete the house buying transaction.
As mentioned previously, you should apply for a mortgage in principle so you know how much you can borrow, and then apply for a mortgage once your offer is accepted.
Do you need to sell a property first?
You don't have to sell up before finding your dream home – but it may help the entire process.
While it's not necessary to sell first, you need to be confident that you will be able to find a buyer quickly and complete the purchase of a home within the timescale.
Failing to find a buyer or complete the transaction, means the vendor will put their property back on the market.
A lot depends on your personal circumstances as to whether you need to sell a property first.
If you do sell first, then it gives you the advantage among others making an offer because the seller will know you will not be in a chain.
Chapter 2 – Finding The Right Property
It's one thing having the finance in place to buy a home but finding the property that is right for you and your needs is where the work really begins.
Covered in this section:
Where's the best place to look for a property to buy?
Knowing where you want to live first is a big step in finding a dream home. Whether that's somewhere close to a good school for the kids, or near to your place of work, it's all about 'location, location, location'.
Essentially, your own needs and circumstances will dictate where that place will be.
However, a great place to start is on a property portal such as Rightmove because this will give you an idea of how much houses will cost, and what types are available.
If you have a young family, for example, then you will probably want to live close to a good school or you may be looking for a move to the countryside.
When using Rightmove, you can adjust the property portal's search criteria and you may be tempted to buy a house in an area that you may never have considered previously.
What is the best alternative to Rightmove?
With several very good property portals to use during a homebuying search, there's no need to rely on just one. While Rightmove is a great property portal to use, it's not the only platform you should visit.
Estate agents will also be advertising properties for sale on Zoopla, and there's also On The Market to consider.
The big issue for home hunters is that only estate agents can list properties on Rightmove, which means there will be other house sellers, for example, owners wanting to sell directly without an agent, and they will have to use other portals.
You can also consider other property search portals such as PrimeLocation, HouseLadder and The House Shop.
Are there any good apps you can use?
All of the property portals have apps to use while you are out and about house hunting.
The process to find a house to buy in the UK has changed radically in recent years – you don't have to visit estate agents' offices anymore – so you can do everything online.
Among the big players is Rightmove with an excellent app, and the Zoopla app also impresses.
However, there's also an app find out what the local amenities are during your house hunting, it's called AroundMe, and you could use PlaceBuzz to find all of the properties for sale from other portals.
You may also consider other apps when buying property, including the Mortgage Calculator UK app – and the IKEA Home Design app is ideal for home interior design ideas.
Should you buy a new build property?
If you want to move into a property that needs no work, then a new build property could be a solution.
While buying a new build is a popular choice, there are pros and cons when doing so, such as having a modern property with the latest technology and mod cons.
New build homes also tend to be cheaper to run and usually have a warranty should something go wrong.
The big bonus is that a new build offers a blank canvas to personalise your home.
The downsides to buying a new build property include having less space than older homes, and some new estates have properties that are built close together.
Also, your new build home may be leasehold rather than freehold, and there will be a premium on a new build's price.
The other issue when buying a new build is that you need to compile a list of snags for the builder to repair and an estate build may not always run to schedule.
How long should you spend viewing a property?
You should allocate at least 20 to 30 minutes to ensure you check every part of the property's interior.
You then need another 20 to 30 minutes to check the property's exterior and to walk the surrounding streets.
Don't forget though that most people decide to buy a house in the first few minutes. If that isn't you, then take your time and don't be rushed. And always ask questions.
Best questions to ask the seller when buying a property
There are some pointed questions that ALL potential homebuyers should ask when viewing a property.
Firstly, the seller needs to be honest with you and give honest answers – and they will know more of the details than the estate agent will. You could ask:
How long have you lived in the property?
Why are they selling?
Have you got somewhere to move to?
Is there interest from other buyers?
Will you negotiate on price?
The answers you get from the home seller may help you drive down the price.
Difference between freehold and leasehold properties
Is the home you want on land you will own? Then it is a freehold property. Does the home stand on land you will NOT own? Then it's a leasehold property.
For those who may be confused about the difference, then this explains more:
Freehold means that you own the property, including the land that the building stands on.
Leasehold means that you own the property, but not the land the property is built on.
With a leasehold, the land will be owned by the freeholder and there may be annual fee to pay.
The lease will be for a specified length of time before the ownership of the building returns to the freeholder – unless the lease is extended.
What if the property has a short lease?
A short lease means potential buyers should be wary of the pitfalls – namely that whoever owns the land the property stands on can reclaim ownership.
The other major issue is that if the property you want to buy has a short lease, then you may struggle to get a mortgage.
For example, the lease may be for less than 70 years, but the mortgage lender will be looking for a lease to run 25 years beyond the mortgage ending.
For those who are considering buying a property with a short lease, then to obtain a 25-year mortgage, the lender will probably be looking for a lease to end 55 years afterwards.
Be aware that you may struggle to sell a leasehold property if the lease is for less than 80 years.
How to check for common issues such as subsidence
Use your eyes for any potential issues when viewing a property – things like subsidence will leave big cracks in the walls. Do the doors and windows close properly? If not, it could be subsidence.
When you view a property, you should look at whether there are any cracks visible inside and outside of the property – and check where any areas have been recently decorated.
You should be checking the plasterwork and brickwork outside and if the windows or doors stick.
However, should you be worried about the issue of subsidence, then you should engage a surveyor to carry out a full survey to confirm that there is subsidence and not shrinkage or normal settlement.
Can you buy a property that is unmortgageable?
There is nothing to stop you buying a property without a mortgage – you just need the cash to buy and then renovate it.
You could use your own money or other funding such as bridging finance.
Otherwise, an unmortgageable property will include derelict properties, a low value houses – that's one that is worth less than £50,000- as well as oney that does not have a bathroom or kitchen.
Also, a property with structural issues or a short lease property will be considered to be unmortgageable.
You could access funding or buy with cash to bring the property up to a standard that will attract a mortgage.
Chapter 3 – Making An Offer
One of the nerve-wracking parts when it comes to buying a house is when you need to make an offer. No-one wants to spend more than necessary but offering too low a price may see your offer being rejected.
Covered in this section:
How to tell if the property is right for you?
Put a list together of the things you would like from a new home – and that's a big step to know if a potential property will make you happy.
However, there is no set way of knowing or telling if the property you want is the right one for you.
You should put together a list of properties you would like to buy and if one meets most of your needs, then it's probably the right one for you.
You may, for example, want a larger home or want to move to a specific neighbourhood.
Others buy a property in the UK for its renovation potential so they can make money when they come to sell it.
Perhaps the old adage of 'Location, location, location' is the single most important aspect of whether a property is for you.
How many times should you view a property?
Everyone should view a property they want to buy at least once – though experts say you may need THREE visits to be sure.
Essentially, you should view a property as many times as is necessary to ensure that it is the property for you.
Most people tend to view a house between two and four times before they even make an offer.
Your first viewing should really be about getting a feel for the home itself, as well as the facilities and its layout.
The second viewing should confirm any questions you may have and specifics about the age of the boiler and what the utility bills are like.
The issue to bear in mind – and most estate agents will certainly remind you of this – is that while you take time to view a property several times, someone else may put an offer in.
How to make an offer on a property (and get it accepted)
The process to make an offer to buy a home is straightforward – you simply tell the seller's estate agent how much you are prepared to offer. And then wait for the answer.
We mentioned at the beginning how important preparation is for successful property buying.
This extends to having your offer on a property being accepted. You should:
Research carefully what similar properties are being sold for nearby
Have your finances in place – especially the mortgage in principle from a lender
Decide on a bidding strategy – will your best offer be the first one you make?
Highlight if you are a cash buyer as you can move quickly.
There's no point in engaging in a long negotiation process so you could try a low offer, and if it is rejected, then make an improved offer.
Whatever happens, you should never offer more than a property is worth which is why the research on nearby house prices will be vital.
How to negotiate a lower price on a property
Negotiating on price when buying a home is critical – but needs confidence and some research from the buyer to be successful.
While nobody wants to pay over the odds on a new home, knowing how to negotiate a lower price is an important part of the house buying process.
Having the mortgage in principle will give you the bargaining power of what you can afford.
You should also really sell yourself as being a buyer that the seller can trust, for example, you will not make an offer and then pull out.
If there are issues with the property, such as the boiler or roof need replacing, then you need to negotiate a lower price because these are repair bills you will need to pay.
And if the property has been on sale for a while, you need to highlight with the vendor or estate agent that the property has been overpriced – but you are willing to negotiate on a more realistic figure.
Don't forget, it's always worth negotiating even if you do start from a very low offer that is initially rejected.
How do you gazump someone (and should you do it?)?
To 'gazump' another buyer you simply tell the estate agent what your higher offer is – and they are duty-bound to tell the vendor.
Gazumping is a controversial issue when it comes to buying a property in the UK and it's not illegal.
Basically, while an offer may have been accepted by the vendor, they can opt to accept another higher offer because until the contract has been signed, there's no legally binding agreement between the vendor and buyer.
You may need to consider gazumping if you want to buy property in a specific neighbourhood and you really have set your heart on a particular property.
Remember that the housing market is a competitive arena and there's nothing to stop you from contacting the estate agent offering to pay more.
The estate agent will then forward your gazumping offer to the seller for consideration.
Should you do it? It might leave a bad taste but if you end up with the home of your dreams…
Getting a Memorandum of Sale
A great way to get to all of the property's information that is useful to the buyer is to ask for a 'memorandum of sale' – this is not a sales contract.
While a property sale is not completed until the exchange of contracts, the memorandum of sale is a written confirmation of the property transaction and has essential details. It will usually be drawn up by the estate agent.
It will contain the property's address and the agreed selling price, along with the contact details of the buyer and seller.
There will also be other details, including how much deposit will be paid and whether there's a mortgage in principle agreed.
The memorandum should also prevent the buyer from having to ask about certain details, but it is not a legally binding contract and the buyer can still withdraw from the sale.
Can you pull out of a sale?
Yes, you can pull out of a property sale until the contracts have been exchanged – and after this point as well but financial penalties may be incurred.
As a buyer, you can legally pull out of a sale right up until the exchange of contracts.
There may be various reasons for doing this and you and the seller may have incurred fees after the offer was made, for example, conveyancing and other solicitor fees. This will be money that cannot be claimed back.
The house seller can also pull out of a sale though they may be liable for their estate agency fees.
Pulling out of a house sale after exchanging contracts will be in breach of the contract terms and there may be some financial penalties to pay.
Chapter 4 – The Conveyancing Process
The conveyancing process can appear to be complicated, but it is really straightforward. Essentially, you instruct a licensed conveyancer or a conveyancing solicitor that you want them to complete the house buying process.
Covered in this section:
What is the conveyancing process when buying a house?
The conveyancing process sees a professional take care of the legal details to ensure that everything is done legally – such as confirming that the seller can sell their home.
From the moment you make an offer on a house and it is accepted, then you need to instruct a conveyancer.
Part of this process will be to have a survey carried out and a mortgage application submitted.
The conveyancer will then check the contract and carry out various searches to ensure that the property can legally be sold.
They will also be checking that there will be no major hiccups after the sale – for example, having a new road built through your new home.
The entire conveyancing process takes between eight and 12 weeks on average but can be done quicker and some properties may take longer if the searches uncover issues to be dealt with.
How to choose a conveyancing solicitor?
An online search or a recommendation from family or friends tend to be the best way to choose a conveyancing solicitor.
You should check the conveyancer's credentials and be aware that you don't have to accept a conveyancer recommended by your estate agent. That's because they are probably earning commission for recommending them.
It's also worth checking too that the conveyancing solicitor is on the mortgage lender's panel so that no problems will arise when accessing a mortgage.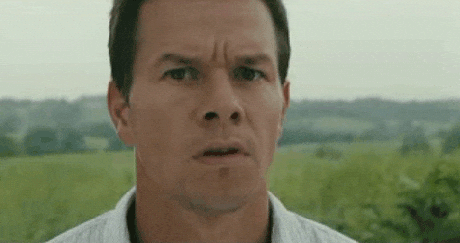 You can also use an online conveyancing firm and be in touch by telephone or email and these are usually cheaper conveyancers to use.
Alternatively, for England and Wales, you can use the Law Society's website, to help select a conveyancer and in Scotland, there's a similar feature.
They will also need to be a member of the Council for Licenced Conveyancers.
How much are solicitor's fees when buying a house?
Solicitor's fees will vary depending on the amount of work they do but expect to pay between £850 and £1,500 plus VAT at 20%.
It's always worth checking with at least one conveyancing solicitor or conveyancing firm to see how much they will charge in legal fees for the conveyancing process.
Along with your conveyancing solicitor's bill, you also need to pay for the local searches which could cost up to £300 to show any potential problems or issues with the council's local plan.
How long does conveyancing take on average?
The usual timeframe for conveyancing in the UK, on average, is between eight and 12 weeks.
This is just an average figure and with straightforward property searches, the process will be quicker.
However, should the conveyancing searches bring up some unexpected issues then more work may be necessary before the purchase can be completed.
How to speed up solicitors when buying a house
The first thing to appreciate when it comes to speeding up conveyancing solicitors when you're buying a house, is that not all conveyancers are the same.
This is where a recommendation from friends or family may prove fruitful because you will need to find a proactive conveyancing solicitor to work on your behalf. You can:
Take note of how long the conveyancing solicitor responds to your initial query and during the pre-instructional steps
Consider finding another conveyancer if they are slow
Check their credentials, especially if they have won awards for being excellent at conveyancing.
Speed up the house buying process by responding to any queries and information or forms that need completing immediately.
If you are a cash buyer, you may decide that you don't want them to carry out searches which will speed up the conveyancing process considerably.
Are searches necessary when buying a house?
For most homebuyers, searches will be crucial – usually to find out if the seller can sell their house. Plus, they are mandatory if you are using a mortgage.
However, as a cash buyer searches may not be necessary when buying a house.
That's because as a cash buyer, it's your money that you are putting risk but do remember that searches are carried out for a reason and that's to protect the investment in the property.
The searches that are undertaken include asking the local authority about planning permissions, having a drain search and checking with the Coal Authority. There's also an environmental search to see whether there is a risk of flooding.
Should you get a property survey done?
For peace of mind, a property survey will reveal whether there are structural issues to your home – and potentially save you a fortune in repair bills.
However, a full property survey is an option for house buyers, they really are to be recommended.
Firstly, you are having an expert look at the property you are buying to see whether there are any expensive issues to resolve. For example, you will not want to replace a leaking roof, or you may not be expecting to rewire the property.
There are different types of survey and they range in price, but a full structural survey will bring the reassurance of having an independent surveyor check the property fully.
Should you buy insurance against the purchase falling through?
Most people will not bother buying insurance should their purchase fall through because of the sums involved – but if insurance will bring peace of mind should the worst happen then it can be an investment.
There are good reasons as to why you should consider having homebuyer's protection insurance to help protect you should the purchase fall through.
Buying a home can be a stressful undertaking and there will be fees incurred as soon as your offer is accepted.
Should that purchase fall through, then this will be wasted money.
This is where home buyer's protection insurance comes in to protect against these costs.
For example, should you be gazumped, or the seller pulls out, then the insurance will stump up towards the fees you have paid.
Each home buyer's insurance policy will need to be checked to see what is covered but for some buyers, this could be a sound investment.
How to avoid being gazumped
The best way to avoid another buyer 'gazumping' your offer is to act quickly – and ask the seller to take their home off the market.
No one likes to be gazumped but there are steps you can take. You can:
Act quickly once you have put in your offer
Get a mortgage in principle
Have a conveyancing solicitor already lined up
Have your surveyor already prepared
Ask the seller to take the property off the market
Get home buyer's protection insurance in place.
The secret to not being gazumped is to have everything in place – and have the home seller take their property off the market.
Chapter 5 – Moving Day
Once the house buying process has been completed and the date for exchanging contracts has been settled, then it is time to consider moving day. There's probably more involved in this process than many first-time buyers will realise.
Covered in this section:
How to choose a removal company
Go online or ask family and friends for a recommendation to find a removal company – and ask several firms for quotes.
To find a reputable removal company, you can:
Ask friends and family for a recommendation
Make a note of your requirements and then get quotes
Check comparison sites and customer reviews
Have a removal company that is near you to keep costs down.
What happens on the day you move house?
Most people will exchange contracts and move into their new home on the same day – others will exchange and then clean or decorate before moving in.
When contracts have been exchanged, you will get the keys to your new home and the legal ownership is transferred. This is also the day that the seller must move out and the buyer can move in.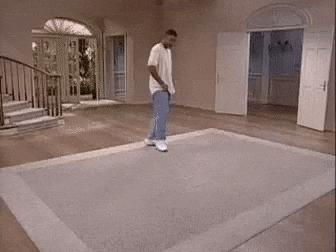 If you have sold your property, then you need to liaise with the conveyancing solicitor as the moving day will have a timeline, so everyone is aware of what is happening and everything is completed legally.
What to do with pets on moving day
Pets can be a distraction and a hazard on moving day so keep them somewhere safe – or with a relative or friend.
If they stay at the new home, you need to create a comfortable place for them so they feel safe.
This will help them become familiar with their new surroundings – and you may need to keep cats indoors for some time afterwards.
Also, you will need to:
Buy and pack pet food for the days beforehand and afterwards;
If there's no-one to look after your pet, have a quiet room where you can keep them without being disturbed;
Pack your pet's belongings until the very last moment;
Ensure that your pet's ID microchip or tag details are updated;
Give your pet plenty of love which will bring reassurance.
Remember, you will be stressed on moving day – and so will your pets so be kind and understanding.
The Complete Guide To Buying A Property – Summary
Buying a property isn't as scary as many people make it seem.
As you can see, when you approach it the right way, everything becomes less stressful.
Now, we believe you are ready to take this next step in your life with confidence and knowledge.
All we can do is wish you good luck and that you find what you are looking for!